Multiline string literals
Basics article available: Strings
One really nice benefit of Swift multiline string literals - even for single lines of text - is that they don't require quotes to be escaped. Perfect when working with things like HTML, or creating a custom description for an object.
let

 html = highlighter.

highlight

(

"Array<String>"

)



XCTAssertEqual

(html, 

"""
<span class="type">Array</span><<span class="type">String</span>>
"""

)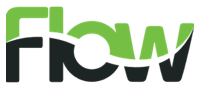 Flow Software
Operational decision support and analysis software for the manufacturing, processing and mining industries. Flow turns users into information management experts, by transforming large quantities of disparate data into high-quality, actionable information.