Swift clip: Dispatch queues
In the second episode of Swift Clips, we'll take a look at the DispatchQueue API, and how we can use it to write concurrent and asynchronous code in Swift.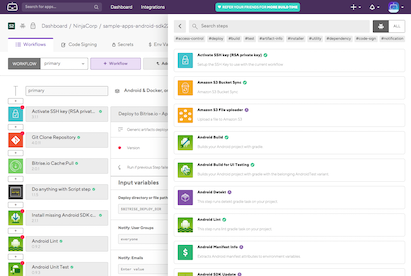 This ad keeps all of Swift by Sundell free for everyone. If you can, please check this sponsor out, as that directly helps support this site: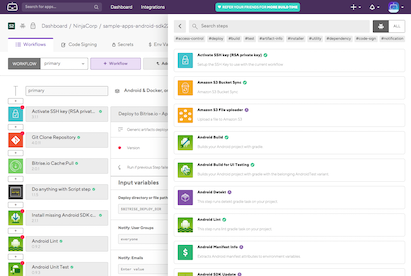 Bitrise: My favorite continuous integration service. Automatically build, test and distribute your app on every Pull Request — which is perfect for teams that are now working remotely, as you'll quickly get feedback on each change that you make. Try out their new, improved free tier to get started.
Creating different types of dispatch queues:
let

 mainQueue = 

DispatchQueue

.

main





let

 globalQueue = 

DispatchQueue

.

global

()



let

 customQueue = 

DispatchQueue

(
    label: 

"com.myapp.queue"


)



let

 backgroundQueue = 

DispatchQueue

(
    label: 

"com.myapp.queue.background"

,
    qos: .

background


)



let

 concurrentQueue = 

DispatchQueue

(
    label: 

"com.myapp.queue.concurrent"

,
    attributes: .

concurrent


)
An example of performing JSON decoding away from the main thread, using a custom queue:
extension

 

Data

 {
    

func

 decoded<T: 

Decodable

>(
        as type: 

T

.

Type

 = 

T

.

self

,
        handler: 

@escaping

 (

Result

<

T

, 

Error

>) -> 

Void


    ) {
        

let

 queue = 

DispatchQueue

(label: 

"com.myapp.decoding"

)
        

let

 decoder = 

JSONDecoder

()

        queue.

async

 {
            

let

 result = 

Result

 {
                

try

 decoder.

decode

(

T

.

self

, from: 

self

)
            }

            

handler

(result)
        }
    }
}
One problem with the above is that the handler closure will be called on our internal, custom queue — which will be problematic when used from within our UI code (as UI updates must be performed from the app's main queue):
private extension

 

MessageViewController

 {
    

func

 handleLoadedJSONData(

_

 data: 

Data

) {
        data.

decoded

(as: 

Message

.

self

) { [

weak self

] result 

in
            do

 {
                

try self

?.

showMessageView

(for: result.

get

())
            } 

catch

 {
                

self

?.

showErrorView

(for: error)
            }
       }
    }
}
To fix the above issue in a way that doesn't require us to always handle our JSON decoding results on the main queue, we can enable a resultQueue to be optionally injected when calling our decoded method:
extension

 

Data

 {
    

func

 decoded<T: 

Decodable

>(
        as type: 

T

.

Type

 = 

T

.

self

,
        handledOn resultQueue: 

DispatchQueue

 = .

main

,
        handler: 

@escaping

 (

Result

<

T

, 

Error

>) -> 

Void


    ) {
        

let

 queue = 

DispatchQueue

(label: 

"com.myapp.decoding"

)
        

let

 decoder = 

JSONDecoder

()

        queue.

async

 {
            

let

 result = 

Result

 {
                

try

 decoder.

decode

(

T

.

self

, from: 

self

)
            }

            resultQueue.

async

 { 

handler

(result) }
        }
    }
}
Finally, work items enable us to submit work onto a DispatchQueue which can later be cancelled — which is useful when implementing things like request debouncing:
class

 SearchResultsLoader {
    

private let

 debounceInterval: 

TimeInterval


    

private var

 pendingRequestWorkItem: 

DispatchWorkItem

?

    ...

    

func

 performSearch(for query: 

String

) {
        pendingRequestWorkItem?.

cancel

()

        

let

 requestWorkItem = 

DispatchWorkItem

 {
            

// Perform the request


            ...
        }

        pendingRequestWorkItem = requestWorkItem

        

DispatchQueue

.

main

.

asyncAfter

(
            deadline: .

now

() + debounceInterval,
            execute: requestWorkItem
        )
   }
}